Partial Pool Opening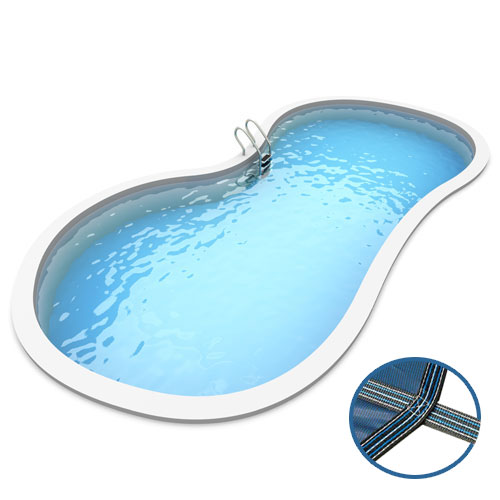 Prior to our arrival, you will have completely removed all the water & debris from the cover.
In the case of a pool with a Safety Cover, this step has already been completed and no work is required on your part.
We will then remove your winter cover and waterbags (if applicable) to pressure wash and roll for storage.
Safety Cover anchors are lubricated prior to turning down.
Winterizing plugs are removed and return fittings are reinstalled.
Your deck equipment including lights, ladders and rails are reinstalled.
The pool equipment is refitted with the plugs provided and inspected prior to testing.
Your pool is thoroughly brushed to speed the clearing process.
Finally, your deck and diving board are pressure washed to remove any winter stains and a Shock Treatment is applied to the water.
Pool Opening Services
Remove Water & Debris from Cover
Not Applicable
Bag Debris and Place Curbside
Included
Remove Winter Cover
Included
Remove Leaf Net
Not Applicable
Pressure Wash Cover
Included
Roll Cover for Storage
Included
Remove Winterizing Plugs
Included
Reinstall Wall Returns
Included
Reinstall Step/Bench Returns
Included
Reinstall Ladders and Rails
Included
Reinstall Lights
Included
Oil Safety Cover Anchors
Included
Thread in Safety Cover Anchors
Included
Pressure Wash Deck Surround
Included
Reinstall Pump Plugs
Included
Reinstall Filter Plugs
Included
Reinstall Heater Plugs
Included
Heater Clean and Start
Available as an Additional Service
Light and Start Millivolt Heater
Available as an Additional Service
Start and Test Equipment
Included
Leave Equipment Running
Included
Brush Floor and Walls
Included
Open Spill Over Spa
Available as an Additional Service
Open Waterfall / Water Feature
Available as an Additional Service
Initial Vacuum
Available as an Additional Service
Water Sample and Analysis
Available as an Additional Service
Add Standard Shock Treatment
Included
Fill Pool to Operating Level
HomeOwner Requirement
prior to our arrival please ensure...
That our Service Technicians will have unobstructed access your backyard.
Equipment plugs and deck accessories removed last year should be located and made available for re-installation.
That you turn on any exterior water faucets that may be winterized last fall from within your home.
That you turn on any electrical breakers that may have been shut off following your pool closing last year.
That if your pool is equipped with a sump well that you start pumping them down days prior to our arrival.
following your service...
Please begin filling the pool to its normal operating level as soon as possible.
In the event no one is home at the time of your pool opening, our service technicians will not leave your garden hose filling when unattended.
Once the water reaches your pools normal operating level, simply turn on your pump unless instructed otherwise by our service technicians.
equipment repairs...
In certain instances, Aquadam Pool Services may need to replace damaged or worn equipment plugs or pieces. Additional charges may apply.
Minor leaks at the equipment are not uncommon at the start of the season and in most cases they will rectify themselves in short time and warmer temperatures. If not, please do not hesitate to call us at 905-633-7263 so that we may schedule a Service Call to repair. Additional charges may apply.
You will be advised at the time of your opening service if any of your equipment is found to be non-operational. Examples of this would include, but are not limited to siezed pump motors and equipment damaged during the off season. Please remember that in most cases, your equipment has been sitting dormant and forced to endure our Canadian winter. Equipment failures, including those through normal usage, will often appear at the time of your opening. Although equipment repair is not included as part of our Opening Services, you can rest assured we provide the service and support to get you back up and running. Additional charges may apply.
please note that payment is required at the time of reservation in order to secure your scheduled service.
We currently offer Opening Services Monday through Friday during the opening season.
Aquadam Pool Services will make every effort to accomodate your requested date for service but at this time cannot guarantee selected dates through online reservation.
We recommend adding an "alternative date" for service when booking your Opening Services to increase success.
All scheduled service bookings are completed on a first come, first serve basis.
Following the submission of your form, including payment, a representative will contact you within 24 hours to confirm your reserved date for service.
Once confirmed by a representative, your date for service will not change. *some conditions may apply
Please note that payment is required at the time of booking in order to secure your reservation.
Alternatively, you may contact us at 905-633-7263 and we would be pleased to speak with you in person and reserve your Opening Services today.
Salt water pools in most cases, will require the addition of a small amount of salt each spring.
As well, there are minimum water temperature requirements for the units to function effectively.
For these reasons, your salt system will not be turned on at the time of your pool opening.
If you have any questions regarding your heater or salt system please do not hesitate to contact us at 905-633-7263.
Although all heater drain plugs are reinstalled with any of our opening services,
TSSA regulations require that the lighting of Millivolt pool heaters with a Standing Pilot be completed by a licensed gas technician.
These regulations do not impact customers with Electronic Ignition Heaters.
If you have any questions, please do not hesitate to contact us at 905-633-7263.
If required, we can contract the services of a professional to inspect, clean, and light your heater.
We currently contract all Heater Services to licensed local HVAC contractors Paradigm Venture